Hello guys~♥ Long time no see :D
Today I come with my new guys, and of course new BL XD
Warning: If you don't like BL, don't scroll down.
------------------------------------------------------------
They're Ludwig (Blonde One) & Kyou (Black One), they're both elf but different clan.
Kyou is prince but his clan was attack, he went to asked help from Ludwig.
The exchange is to become Ludwig's.
He has no choice, so he sacrificed his honour - from the royalty to be just a pet....
From now on, you're mine!!!
What crime I've done why god punished me like this
S...stop I tell you to STOP!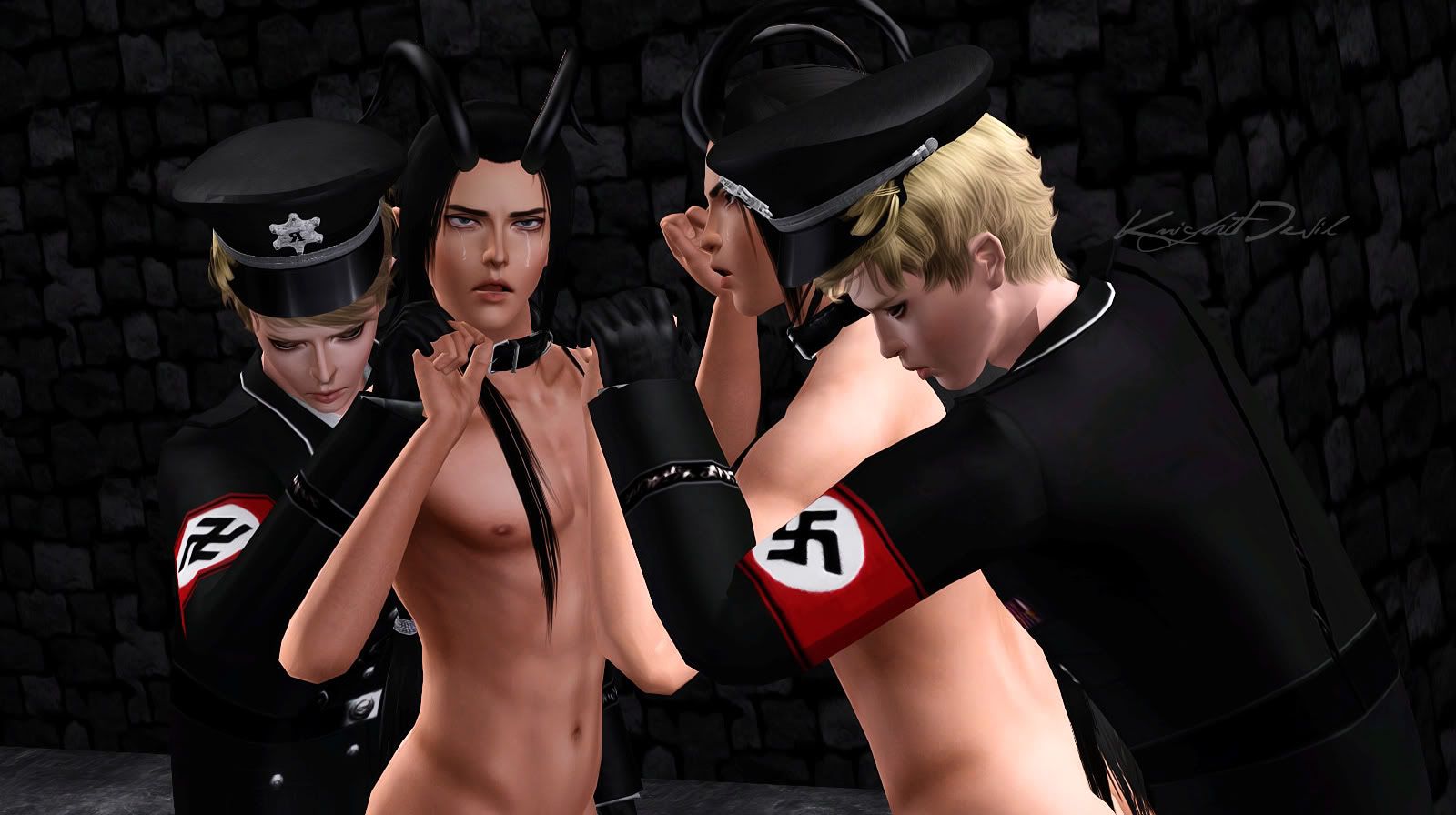 What are you going to do, let me go!!!
The more prohibit, the more torture you'll get. Stop resisting and I'll be gentle for your first time.
That's it, good boy.
Huh, tired right? Goodnight my prince.
From now on you're all mine alone, there's no one can separate you from me again.
What do you think, comment please ;D
Credit~♥


Ludwig: Hair - Newseasims
Skin - Ephemera
Make Up - Ephemera
Cloth+Boots - Rock The Sims Italy
Hat - Lemonleaf
Gloves - EA
Kyou: Hair - Moirae(暮の绯月) from M&T SimsCakeStore
Skin - Ephemera
Make Up - Tear by PualeanR
Eye Contact lens+Eyeshadow+Eyeliner by Ephemera
Devil Horn - Yenwenzs
Collar - Rosesims
Nude Top+Pants - Must be Eveiesims


Other: Elf ear -Sunhair, Heiret, aWT, Hermi, Jasumi, Delphy, granthes, Jonha, twallen, Sclub, aikea guinea, cmomoney, Simon, meng, Anime Sutailja, Gosik and etc. (All in the pics)